Memorial Day will soon be coming up- the kick off to all the great summer BBQ's and get-togethers! I'm pretty excited. Personally, I'm not doing anything to celebrate, but I am just loving making recipes to share on the blog for the occasion. For me, summer gatherings are all about grilling food, all sorts of salads, and no bake/fruit desserts. They are just fantastic! Monday I am going to be sharing with you my all-time favorite BBQ/party recipes, so please- stay tuned!! Until then, enjoy a few I found from others : )
I just love a good crisp, especially with a dollop of vanilla ice cream! A beautiful Strawberry Crisp.
by Sugar & Spice by Celeste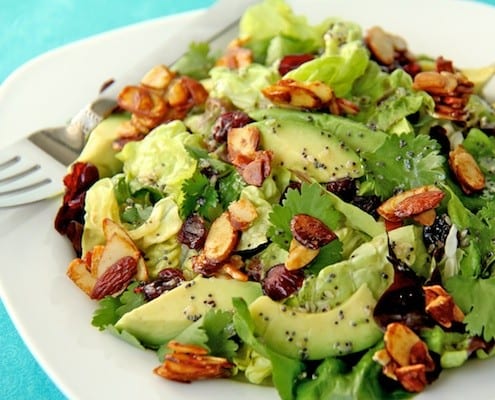 This avocado salad looks so healthy! And what great texture- creamy, crunchy, nutty, and fruity- YUM!
by Honest Cooking
For an easy recipe that is fun and delicious, check out this Boston Cream Poke Cake!
by Lil' Luna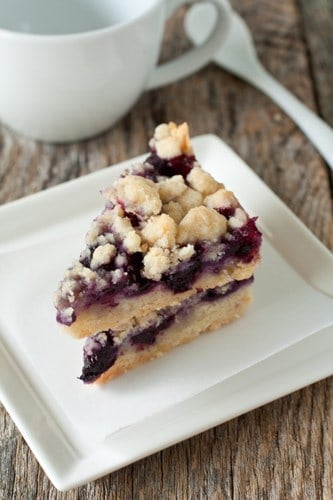 Perfect dessert to serve at parties- Lemon Blueberry Crumb Bars! I LOVE blueberries : D
by My Baking Addiction
I don't think any summer gathering is complete without baked beans. These sound fantastic!
by The Pioneer Woman
This Weeks Pick:
 I am blown away with how wonderful Pudding Lust Cake is! If you've never had some before here is the break down- pecan shortbread crust, a sweet cream cheese layer, pudding, and then a cool whip topping. Sooooo delicious! Full of great flavors and texture. A total winner.