I'd like to make a SUPER special announcement today. One that I have been holding on to for a while now, waiting until I could get enough time to make up some sugar cookies in celebration. Kind of bizarre, right? Well here it is-
I'm expecting!!!!!!
Baby #2 is due on December 25th.
Funny, right? haha I love telling people that.
I won't be finding out the sex, so it's going to be a surprise for everyone!
So to celebrate today as I announce the good news to my blog followers, I made up some cute "baby" themed sugar cookies-
CUTE!
For the sugar cookie recipe, check this post out.
These cute little Chocolate Swirl Buns look so delicious! They remind me of individual little chocolate babkas…
by Smitten Kitchen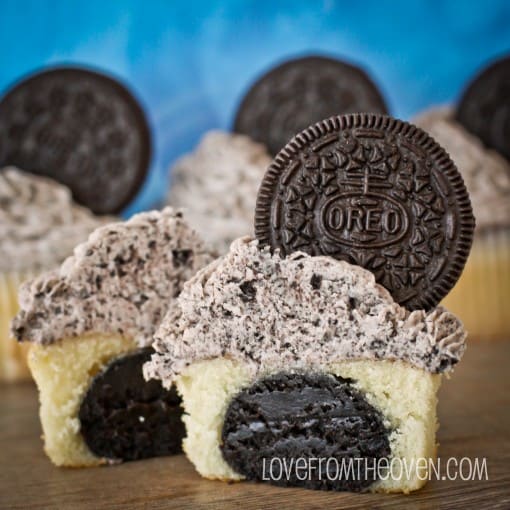 If you love Oreo's than you would LOVE these cupcakes- Oreo Truffle Stuffed Cupcakes!! Wow!
by Love From the Oven 
 Personally, buffalo chicken was never my thing but I know it's a hit with most people. This Buffalo Chicken Pasta Bake is the perfect meal option for those people!
 by Baking with Villeroy & Bach
I am a HUGE Mexican food fan. Combine it with some fantastic pasta- I'm there! Mexican Stuffed Shells : )
by The Way to His Heart
This is such a perfect no bake, summer dessert- Strawberry Cheesecake Salad!
by Time for Supper!
This Weeks Pick:
Without a doubt, I have to recommend the No Bake Peanut Butter Corn Flake Balls from Monday. They are one of my new favorite cookies. They're so easy!! And they only have four ingredients. I love simple and delicious cookies like this. It's just unbelievable how good some things are when they require such little effort!