There is only ONE more week left to my "Thanksgiving Pie Fridays" series. If you've missed what I have been sharing here are the links- Pecan Tassies and Sweet Potato Pie. Personally I really enjoyed the Pecan Tassies, but the Sweet Potato Pie was great too! Next Friday I have another great one for you too ; ) Until then check out these great recipes I've found online and my recipes next week!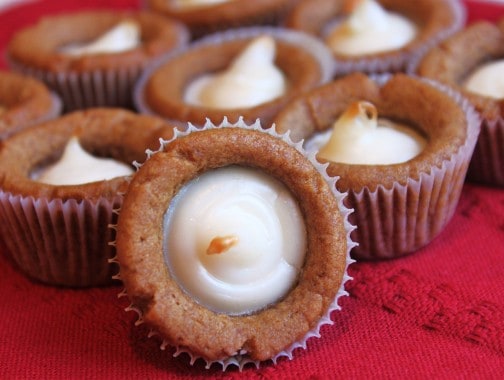 How cute are these? Little gingerbread cups with cheesecake filling! Perfect for the Holidays coming up.
by Created by Diane
Great for leftovers after Thanksgiving- Crock Pot Turkey Wild and Rice Soup!
by Lindsey's Luscious
Ever heard of Magic Bars? Seven Layer Bars? Well, these are a Cookies & Cream version! How genius : )
by Love From the Oven
Poke cake can really come in any variety of flavors- case and point, this Red Velvet Poke Cake. SUPER yummy!
By The Country Cook
A cookie base layered with pecans, caramel, and chocolate- Turtle Cookie Bars! Perfect for Christmas season.
by Sprinkled with Flour
This Weeks Pick: 
This is my absolute favorite side-dish during the Holidays!! Our family calls is Pineapple Casserole, but it is really more like a bread pudding. So easy and delicious. A total winner.