One more week here and gone, one more week closer to having this baby! Tick, tock, tick, tock. Between Christmas and my baby due date (December 25th), I am just super ancy over here! I've been going to town in the kitchen though- stocking up on lots of meals for the freezer to smooth things over when the baby gets here (all of which I am going to share with you as well). I also have frozen cookie dough coming out of my ears. Eventually, I am hoping to bake most of it and send it off to be given away. I hate being wasteful, let's hope I can get that done before the baby comes! Plus I am running out of room in my freezer… haha I'll keep you posted with any news : D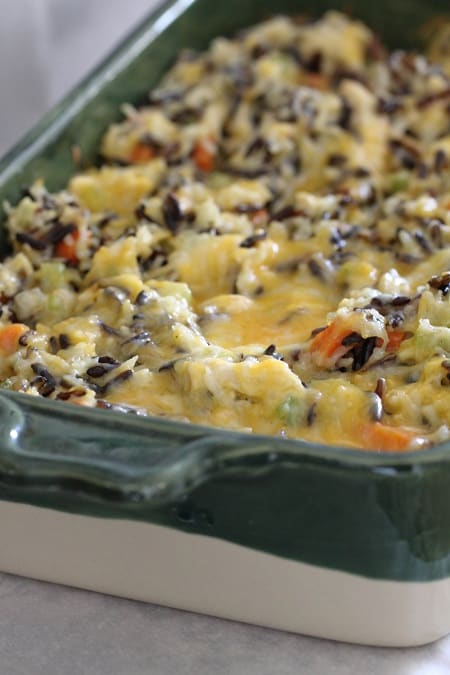 This yummy Cheesy Chicken and Wild Rice Casserole has ZERO "cream of" canned soups- LOVE it!
by Picky-Palate
I am a HUGE eggnog fan, not to mention my love affair with coffee-cakes. This Eggnog Coffee Cake sounds perfect right now : )
by Dinners, Dishes, and Desserts
 My girlfriend said she made this Cream Cheese Pound Cake the other day off of my Pinterest and that it was AMAZING! Maybe I should put it on the menu too? Yummy!
by Elizabeth's Edible Experience
I would love to have a reason to bake this Cheesy Baked Dip. Cheddar cheese, cream cheese, sour cream, green chiles, ham, and bacon. OH BOY!
by Tried and Tasty
This is a so simple quick bread and coconut to boot! Gotta love coconut : )
by Caramel Potatoes
This Weeks Pick: These Armenian Nazook Cookies are such a treat. I am so glad that I had the fortune of being introduced to this wonderful cultural delicacy! The yeasted dough is rich with sour cream. The filling is a basic streusel. The two are rolled together and sliced into beautiful little spirals. So special and delicious!