Sorry about missing last weeks "This Weeks Delish" post- I've been trying to sleep train my newborn and it's taking quite the effort. We've finally got our nights and days orgainzed, now we just have to work on our daytime naps. For some reason he just doesn't want to nap during the day and ends up being over-tired and incredibly cranky for most of the day… like I said, we're working on that. I ended up spending most of last week trying to coax him into sleeping during the day so I couldn't manage my regular Saturday post. I wanted to make sure to get it in this week since I dropped the ball last week. Check out what I was able to find-
Here is a great recipe for overripe bananas- Banana Bread Cookies! What a great idea.
by Cookies and Cups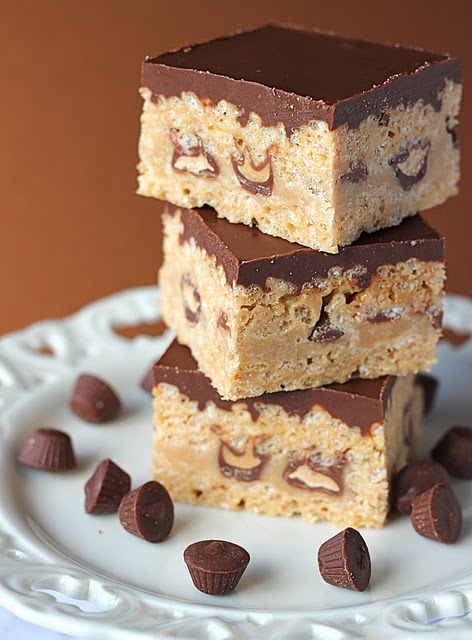 O.M.G. The ULTIMATE Peanut Butter and Chocolate Rice Krispy Treat!
by Your Cup of Cake
Just like Oreo Cookie Truffles but with a helping of Nutella added to the mix! Yum : )
by A Helicopter Mom
Personally I don't eat hamburger, but I love the concept behind this soup.
by The Recipe Critic
This Weeks Pick: You absolutely need to do yourself a favor and make these Banana Whoopie Pies with Milk Chocolate Swiss Meringue Buttercream. Oh my goooodness….. they were so incredibly good! They are the perfect treat to make with any overripe bananas you have lying around- you only need 2!