I've been pretty busy this week. Winding up for the un-veiling of my new site! I still don't have a definite date yet for it to be up and running. Things have been a little chaotic, between getting the site designed and creating pre-existing content for it. And, of course we've hit a few speed-bumps along the way which have pushed things back even further. I am estimating a start date of the beginning of August though! I'll be keeping you posted with any new information on here, so be on the look out…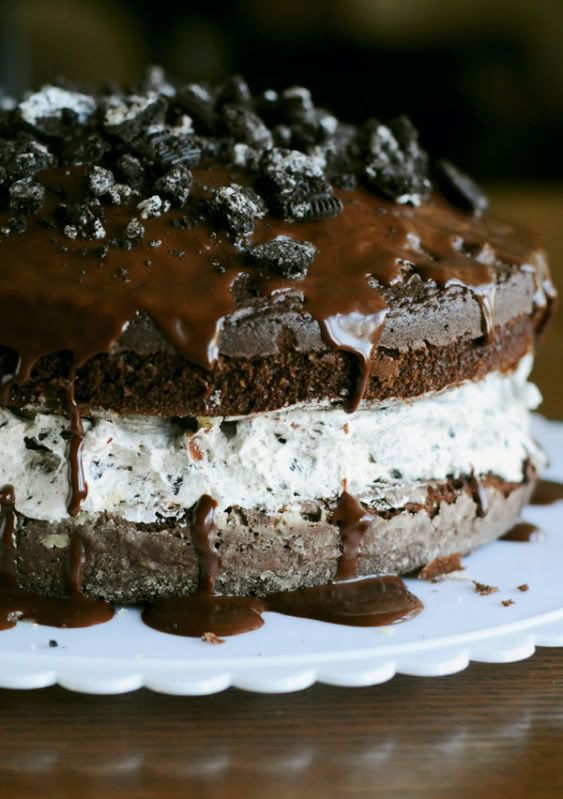 I swear my jaw hit the floor when I saw this beauty on my Pinterest board. Chocolate Covered Oreo Cooke Cake– yeaaah baby!
by Dine and Dish
This isn't really a recipe… I just giggled so hard when I read it that I had to share it. Hehe too cute and delicious!
Gooey, Gooey. Yummy, Yummy. Deep Dish Chocolate Chip Caramel Cookies. SOLD!
by The Domestic Rebel
I am a self-proclaimed smoothie addict. I'm going to add this one to the list next!
by Carrots 'n Cake
This Weeks Pick: If you have kids, you've got to try this recipe for Popeye Muffins. It's full of lots of fiber and nutrients. Plus it is so fun to have a GREEN muffin!